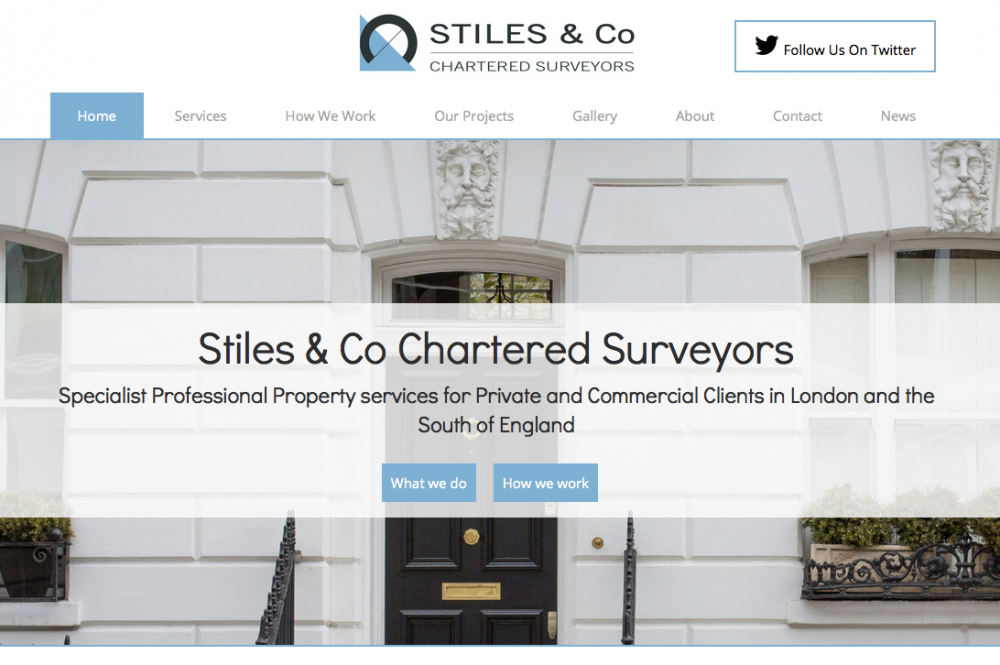 New Stiles & Co Website Launch
Posted by admin on Thursday 13th August 2015
Stiles & Co has been trading for many years winning new clients from a number of different activities, however we wanted to inject more activity around our website which was well overdue for a facelift and as such we are delighted to announce the launch of our brand new site.
Working with a Surrey based web development company called Square Daisy we were able to set out a vision of what we wanted our site to do, establish a budget that we felt was realistic for an initial site and let Square Daisy come back to us with a proposed structure.
The brief included some obvious elements such as allowing clients to see what we did in terms of the services we offered along with giving some information on who were were, but Square Daisy included some additional elements such as the 'Process' element which clients to see just how we ensure our high standards of work,, there is a news feed which will allow us to publish interesting stories and useful tips and guides to help our clients, with a FAQs section to give visitors to the site more confidence in the service they are looking to acquire.
Jovan Maric, MD of Square Daisy said:
"We really enjoyed working with Stiles & Co on this project as they really valued the way in they wanted to communicate with their clients using digital means. We enjoyed learning more about the services that were offered as the construction industry is not our home turf, but that allowed us to view things in a very different way, keeping things simple and easy to follow ensuring that clients were taken on a journey of discovery rather than imposing an assumption of understanding on every one. Because of the fact visitors would be at differing levels of understanding of the services offered, along with being at differing levels of the conversion cycle, we made navigation to key information easy from anywhere on the site, delivering a 'one click to destination model'. Ensuring that the site was fully responsive to engage mobile browsing, was a key outcome for us to. We are thoroughly delighted with the site and look forward to generating more leads for the Stiles team moving forward".
Martin Stiles, MD of Stiles & Co followed up by saying:
"We found working with Square Daisy easy and are delighted with the outcome of the project. We are not experienced with websites or web development so to have an agency walk us through the options was a real help. We can't wait for our clients to start to use the site and publish more information for people to use".
So come and see us at www.stilesco.co.uk and let us know what you think!